Minna Pajulahti Interview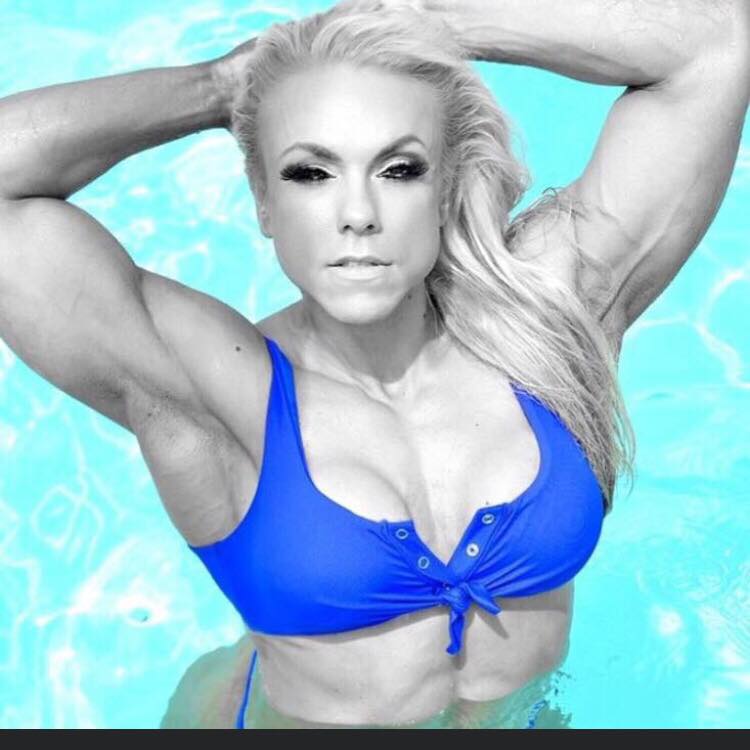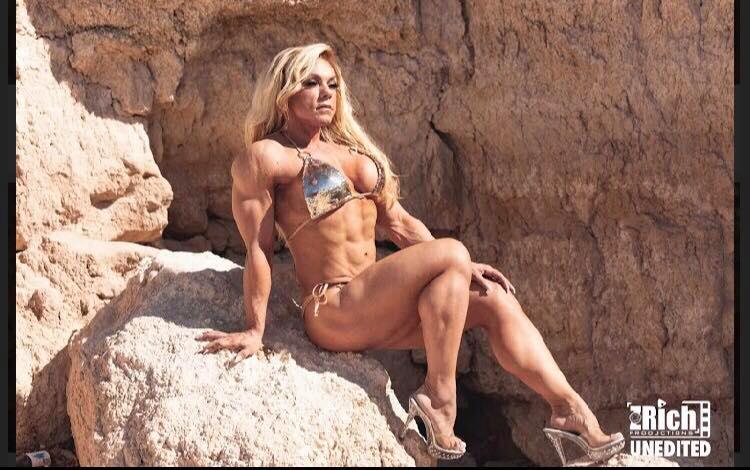 Can someone be smoking hot and super strong at same time ? Oh yes, just look at the pics. What´s even more unique is the way Minna transfers individual sports to team work in her two teams of fitness sports. Today she is also great promotion for powerlifting doing world class meets and breaking records.
Tell us little about yourself ?
I'm Finnish, living in Nokia. I work as a flight attendant and I coach two fitness teams: Pro Elite and Elite Academy. I'm IFBB women's physique pro and pro powerlifter who train at Bullfarm.
How did you find fitness and how did you start competing ?
I started my competitive career in rhythmic gymnastic and cheerleading and after ten years of gymnastics I wanted to try something else. Something where I could compete as an individual. My ideal woman figure was already then muscular and I remember when I was little girl, my grandmother showed me her biceps and how powerful she was. I think that she the first influencer in my future choices. Once someone asked do I do bodybuilding and then I started to look more information about that. Building muscle and doing routine hooked me right away and I started to compete in fitness when I was 19-years old.
What was most difficult at first ?
At first it was learning to eat more frequently. I have used to train many times a day. so that was nothing new, but off course all the techniques, and learning how to really train muscle, not just something.
What are your best accomplishments in fitness ?
Multi Finnish champion, junior fitness Worlds 2nd place, Arnold Classic USA 2nd place and after turning IFBB pro I did Fibo power 5th place and Toronto Pro 7th place.
WPD: Karina Nascimento pro 6th place, Arnold Classic Usa 11th place, Mozolani Pro 5th place, Puerto Rico pro 9th place.
After few years layoff, you started to compete again. How did that feel ?
Great! It was great to get motivation back in competing! I broke my Achilles tendon and it ended my fitness career so it took a while to find that physique could be my next thing. I did 4 shows this spring 2016 and got even more motivation. Now I think that I really am a physique athlete, found a flame for that.
Now the sport has got a lot more success and has also changed in many ways. Tell us about that ?
In Finland, yes! I think that we see really big chance here. Now everyone knows what fitness is and you can see bikini girls in all kinds of magazines/tv-shows etc. It is more common these days and I think now one reason is Bikini fitness. It is easy to start and you don't need to do so much work before you can compete or even win shows. It is new miss Finland show, and quite many who goes to gym says that her goal is to compete in bikini. Bikini has brought people from the street into this sport. That's a good thing! Now people know what they eat, they are interested doing training with weights and they are more concerned how they look. Off course it is good for the rest of the sport too, bodybuilding, physique and fitness. Now people know something about our sport as well and we get more athletes.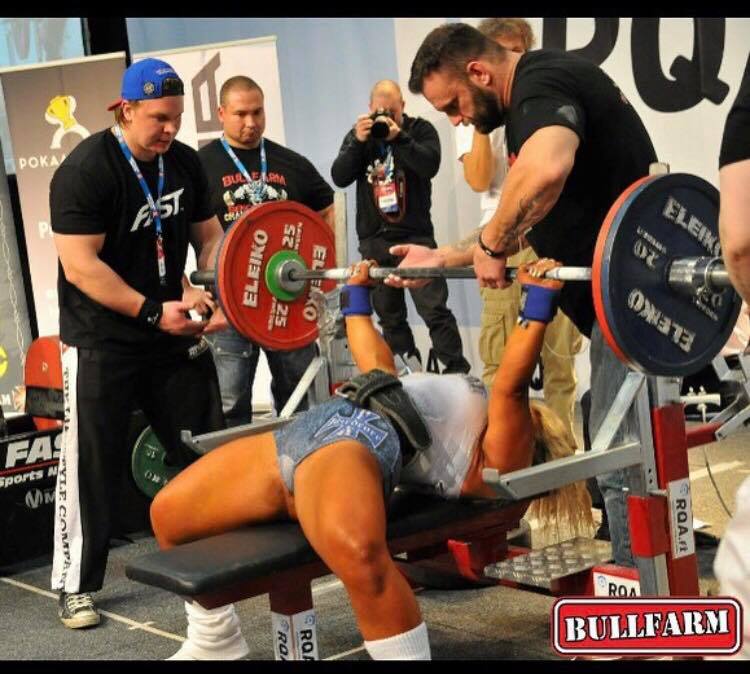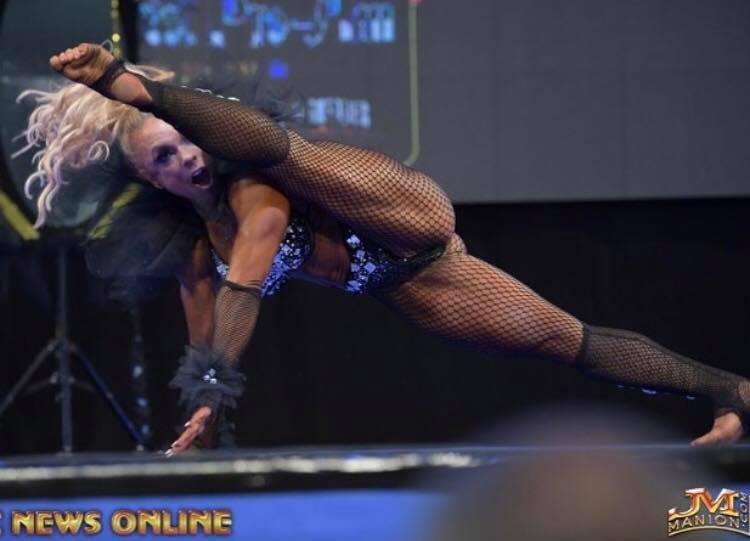 How do you see the future of fitness ?
I see fitness is here to stay. People have now more money and time to look after their health. There will be more competitors, quite many competes only few times, but still the sport keeps continuing. Future looks really big and bright.
You also have your own team. How does that work ? What have they accomplished so far ?
I have coached Pro Elite Team now over 5 years. I have 15 top athletes. 3 of them just got their pro cards, almost all of them are Finnish Champions and there is also European Champion, Arnold Europe Champion, European and World Championships medalists and many top 6 placings.
How does coaching others fit together with your own training, specially when competing ?
I think it fits great! I had a moment when I just concentrated in my coaching but now they both support each other. I have learnt many things of myself too through my athletes and I think that I have grown as an athlete while coaching. And because I know how athletes thinks, works and feels I can really feel what they feel and be a good support or give them right kind of kicks in the butt.
What kind of athletes do you have in your two teams ?
All kinds of fitness from bikini, figure, fitness and men's physique. The success of the team seems to grow year after year and you have to have a qualifying system.
How do you choose new members ?
At the moment I have another team, Elite Academy together with Jani Ihalainen. I don't take any more new athletes to Pro Elite because they have accomplished so much and the team is grown together. It is good way to have another team where you have the possibility to join into PET. For me personality is really important factor, then do I see star potential, do I want to see what I can do with her/him. It is like art, do we both feel inspired and motivated to see the result?
So the Academy is set directly under the PET. Can anybody willing to join the Academy and if so how can it be done ?
Not anybody, they have to go through same kind of qualification that Pro Elite Team but in this team there could be also people who don't want to compete but want to get in good shape. We check the condition, structure, what person wants, goal, personality and if him/her and us feel that this is going to work then it is a yes!
Alright. If you want to take your training to next level contact to address below and get it started, right ?
Yes, send email to minna.pajulahti@tintti.net or jani.ihalainen@bullfarm.fi I answear also contacts through facebook and ig.
You also compete in powerlifting. How did you start that ?
I started that when my Achilles tendon snapped. I had done bench and some kind of squats for years, while bodybuilding and thought that someday I want to try my max, so now was that moment. I started training bench with my crutches next to bench. It was important that I got really good coach in powerlifting from the start, Jani Ihalainen, so I learnt right away the right and safe lifting techniques. He also plans my training programs which have helped me to develop in this sport and now…well now I'm SO INTO bench, deadlift and squat. The whole thing, I'm powerlifter!
What´s the fascination, why powerlifts ?
I have always liked to train with heavy weights. So I have been more motivated how much I can lift, how many reps…who cares! J Now when I have learnt techniques and can learn all the time more and more I'm fascinated. I love the fact that it is you and the bar, either you get it up or not. More motivation gives when I can do better and better records in all of the three sports. Now I'm even in the all-time 20 list, and my goal is off course to get higher!
What´s your favorite lift ?
First it was bench, I hated deadlift and said that I will never do it. If I have to say something it's deadlift but otherwise I like them all!
What are your best numbers ?
Squat 185kg / 407lbs
Bench 123kg / 271lbs
Deadlift 205,5kg / 453lbs
Total 496kg/ 1093lbs in -75kg / 165lbs category
Wow ! Do you have any long term goals, numbers set in mind ?
Yes! Next goal is off course to go over 500kg/ 1102lbs in total. I also try to get my squat higher, hopefully it is soon 200kg / 449lbs. I have deadlifted already 215,5kg in contest, but it came little bit down, I want to lift that so that it is approved.
Do you prefer gear or competing raw ?
Haven't tried gear, so can't say anything about that. I'm still so new in the sport so at first I need to learn how to lift big weights before thinking of that. At the moment it is raw. Future and my coach tells me when I'm ready for gears J
I think you will be. You do use wraps, sleeves, belt in your training, right ?
Yes, I have used to those already when training fitness.
How do you train the powerlifts ?
Two times a week I do bench, two times squat and once deadlift. There is max, speed, pyramids, time-sets, boards, chains, slingshot etc. Program and training is really versatile, Jani Ihalainen is master in that, he does all the planning, I just execute.
What´s the biggest difference between powerlifting and fitness ?
In powerlifting I have to get my focus into lifting max, find my more concentrated and ''angry'' side. Mentality is different. I have learnt to train harder when I know where my maximum is and my mentality towards training is now harder. I can go over my limits now more often. But I think that fitness has given me good background for maximum training.
But looking at your numbers it looks like they really do match together ?
Yes! Basically my training starts for example with squat and then I ended it up more like bodybuilding style, pumping the muscle.
What does your diet consist of ?
Now it is more free when I'm not prepping into any shows but I eat lot of protein, eggs, meat, milk products and good fats olive oil, nuts. Some day I eat only protein and fats, some there is more carbs. When on a diet it's really strict. Then it's protein and good fats, that works for me.
How much does it vary between a basic training season, powerlifting or cutting weight to fitness competition ?
A lot, simply because calories vary 5000-800kcal, depending am I on a contest diet or just training heavy. But I always take my protein and aminos! Aminos stay with me every day.
5000 calories a day is a lot. I guess there´s no beer included even on this amount, what does it consist of ?
Nuts are my enemy ;) They have lots of calories, and I can eat them a lot. Then that 5000kcal come pretty easily. Otherwise my eating is the same, eggs, meat, chicken, cottage cheese, quark, salads, olive oil and every now and then something sweet too.
Do you plan them yourself or do you have a nutrition coach?
Matti Halonen from Finland has been coaching me for years. He takes care of my diets and meal plans together with Jani Ihalainen.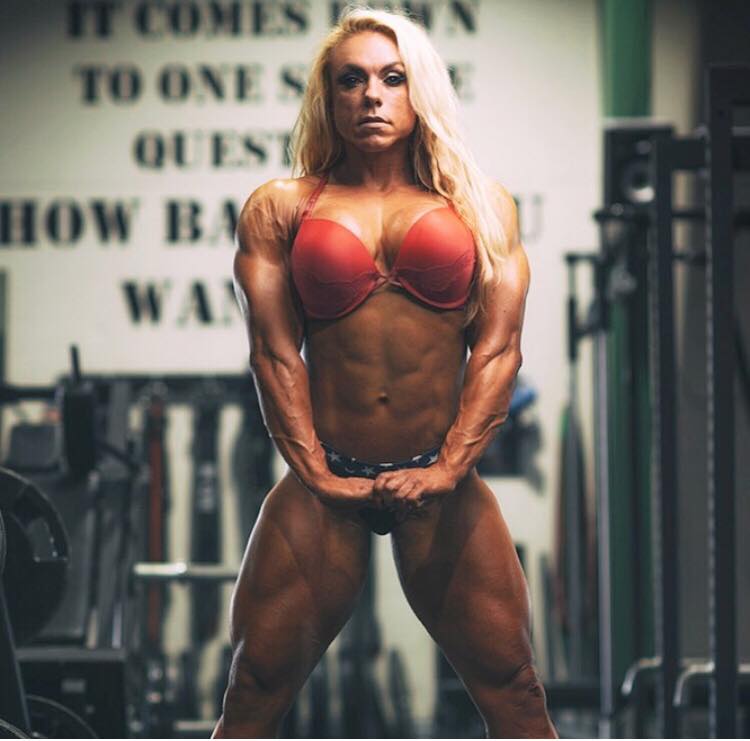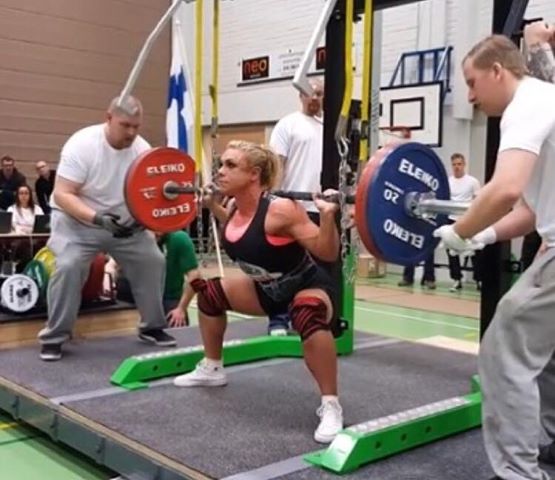 You work as an airhostess. Being airborne must be hard on the body?
It is but it's more of an attitude question, what you are willing to do what you love the most? I have to plan my training so that I don't do hard squat after flight from Japan to Helsinki, but when everything is planned it works.
How do you mix work and training together?
Before long-distance flights I train in the morning, sometimes I go to the gym while aboard, sometimes I keep that day off. Usually I do cardio and stretching while I'm having one night layover. I have been doing both so many years that I think that the bigger question would be how I could manage without that combo J
You are active on social media, Facebook, Youtube and Instagram. Tell us about that, what´s all the publicity like ?
Yes. I like to be in social media. If I would have more time I would be in snapchat etc too. You can interact there with people all over the world. When on a diet it is more than great to get support from fans and it gives me strength to go on. It is also good place to discuss some interesting training/nutrition things. I love to do photoshoot and I think that it is motivating to see others in the industry to post their pics from shoots, contests , training etc. All the likes and all the comments, thank you for them !
What´s up next ?
Next I compete in powerlifting worlds, GPC in Serbia and later this fall WABDL in Las Vegas. I end up this season in Tatu Avola Memorial contest which is held in Bullfarm.
Next year plan is still little bit open, but I compete in physique probably spring and summer time and at the same time in powerlifting. I'm really interested to do more powerlifting contests in the states too and have looked few that really interest me.
We have Finnish nationals in Fitness in a few week, so I'm quite busy this and next month. Coaching and judging. I also travel to the Arnold Europe and IFBB Worlds to coach and do judging.
I'm doing a lot of modelling and my schedule looks busy but really interesting. You can follow my training, coaching, travelling etc in my social media sites and also soon in my website too.
Thank you Minna, for taking time from your busy sched for this interview. Good luck with all your future endeavours !
I want to say big thanks to my fans and sponsors ! And to Sakari for making this interview ! May the force be with you !
Sakari Selkäinaho
Age: 35
Home place: Nokia, Finland
Height/weight: 5'4/ 165-180lbs
Social media: IG: minnapajulahti
facebook: Minna Pajulahti,
athlete site: Minna Pajulahti IFBB WPD Pro / Pro Powerlifter
website: minnapajulahti.com
Minna´s teams:
Pro Elite Team
IG: proeliteteam
facebook: Pro Elite Team
website: proeliteteam.com ( coming soon )
Elite Academy
Sponsors: Fitnesstukku , Diamond Clinic, Bullfarm, Mad-croc